Before we recommend any changes to your diet we need to figure out what is causing your problems. Your first visit will start with a comprehensive assessment of your current habits.  This unique assessment process will help us to uncover the reasons why you struggle with weight or the foods that may be causing your medical problems. Sometimes the reasons are purely nutritional – you need to eat more of this and less of that. Other times, it's not what you are eating, rather how you are eating. In most cases people's problems are some combination of the 2.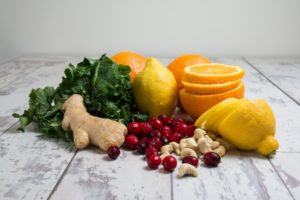 Once we figure out what may be causing your problems, we help you develop strategies to overcome your problems. We help you set short and long term goals that will help you build a foundation of healthy eating habits that you can follow for life. In addition to setting goals, we can also develop a customized meal plan that outlines specific meal and snack ideas that will match your goals and taste preferences.
At follow up visits we will talk about your goals and the progress you've made. If you are struggling with something, we help you develop strategies to overcome your obstacles. We provide support and encouragement every step of the way. No fads, no gimmicks, no quick fixes.  Our goal is to help you develop healthy habits that transform your lifestyle.
Our Location:
Address: 1920 Mineral Spring Ave, #10
North Providence, RI 02904
Phone: (401) 305-6602